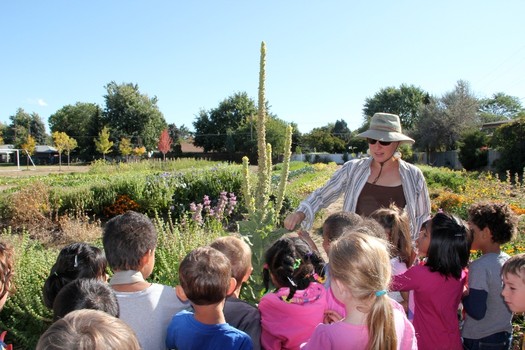 In the spring of 2011, Sprout City Farms began to establish and maintain a one-acre farm site on the DGS school grounds. Working in collaboration with DGS and Denver Urban Gardens the farm provides:

Fresh veggies and herbs to the school cafeteria
A CSA program and school farm stand for the neighborhood residents and school community. Please read our brochure to find out more about getting your own CSA share!
Food- and farm-related education programs for youth and adults
Summer internship program
Hands-on volunteer opportunities
Produce donations to local food banks and qualifying families
Check out the farm in action:
Short video by DPS Channel 22 featuring students at the farm.
Video focused on the Farm to Cafeteria program.
Contact:
You can learn more about how you can help the DGS community farm by contacting Sprout City Farms at info@sproutcityfarms.org, visiting the website atwww.sproutcityfarms.org, or calling Meg Caley at 720-319-8126.
If you are interested in learning more about how to get involved in the DGS community garden, you can contact Phil Silberman at philbsil@gmail.com or call Denver Urban Gardens at 303-292-9900.
Food Pantry Program
Our Food Pantry program has distributed over 2,600 backpacks with food since its creation in January 2014.
That equates to over 18,000 meals for DGS families.
Backpacks with food go home every Friday with over 70 students.
If your family or child would benefit from a backpack please call the office at 720-424-7480.